When it comes to popularity, WooCommerce is an undisputed king among eCommerce platforms. Powering nearly 23% of all eCommerce websites, it is a behemoth by all accounts. Hence, it is not surprising that there are thousands of developers all over the world who are building plugins and extensions specifically for this platform. Thousands of high-quality plugins are available on the WordPress directory and elsewhere from them, we have collected a few that we think can absolutely help you increase the sales of your online store.
Best search plugins for WooCommerce

FiboSearch provides a well-designed advanced AJAX search bar with live search suggestions. Baymard Institute's latest UX research reveals that search autocomplete, auto-suggest, or an instant search feature is now offered on 96% of major e-commerce sites. It's a must-have feature for every e-commerce store.

Smart WooCommerce Search is pretty similar to FiboSearch, and it integrates seamlessly into the WooCommerce Product Search widget. You can display it on any of the pages of the site using a short code [smart_search id = "1″].
Best cart plugins for WooCommerce

CartBounty allows your customers to Save and recover abandoned carts for WooCommerce. You will receive regular email notifications about newly abandoned shopping carts and will be able to remind about these carts either manually or using WordPress default mail server to send automated abandoned cart recovery emails.

Side Cart is a mini-cart plugin that users can access cart items from anywhere on your site without having to visit the cart page. Since it AJAX based, users can edit the cart without triggering a page refresh.
Best wishlist plugins for WooCommerce

Wishlist is probably one of the most requested featured of WooCommerce. Many plugins have tried to tackle this problem with varying degrees of success, but we believe "TI WooCommerce Wishlist" is the best of all.

WPC Smart Wishlist is a great alternative to TI WooCommerce Wishlist. It is powerful yet intuitive. It comes with all the featured that you need in a wishlist plugin for WooCommerce.
Best caching plugins for WooCommerce

WP Fastest Cache is a great plugin for caching any WordPress site, not just WooCommerce store. We have personal experience with it in eCommerce store and never had an issue.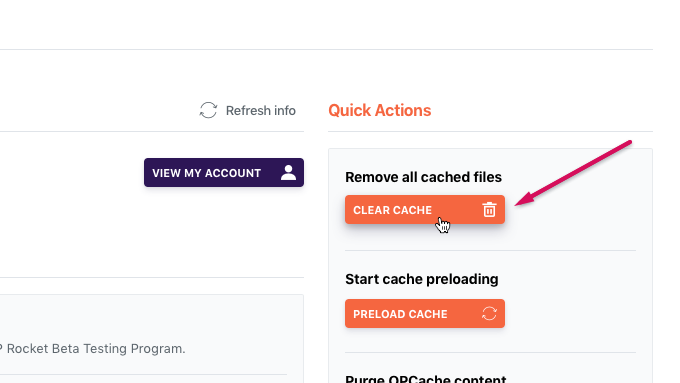 WP Rocket Cache is the first choice of many eCommerce stores, and that's for a good reason. It is once hell of plugin. But do note that there is no Free option for this plugin. You are going to be paying at least $49 from the get go.
Best filtering plugins for WooCommerce

(WOOF) is a product search plugin for WooCommerce that allows your site customers filter products by categories, attributes, products tags, products custom taxonomies and price. There is also WOOF extension API and which can help developers develop a custom solution.

Filter everything is a great alternative to WOOF that allows you to build a Powerful, Faceted filtering system by any criteria. It filters any post types including Custom Post Types and Products, well-designed and has useful filtering options.
Best checkout plugins for WooCommerce

Checkout Filed Editor does exactly what it says. It enables you to edit the default checkout fields of your WooCommerce platform, add new custom fields in the three sections (namely Billing, Shipping and Additional), edit, hide, or delete the default fields, change labels, rearrange checkout fields, validate the checkout fields, add custom CSS classes etc.

Multi-Step Checkout aims to create a better user experience by splitting the checkout process in several steps. Which should improve conversion rate. Since it makes use of the standard WooCommerce templates, it should work with most of the themes out of the box.

Fluid Checkout is similar to Multi-Step Checkout in its goal of creating a simplified checkout experience, but it does things a little differently. It has better accessibility at the checkout page, with support for keyboard-only navigation and screen readers.